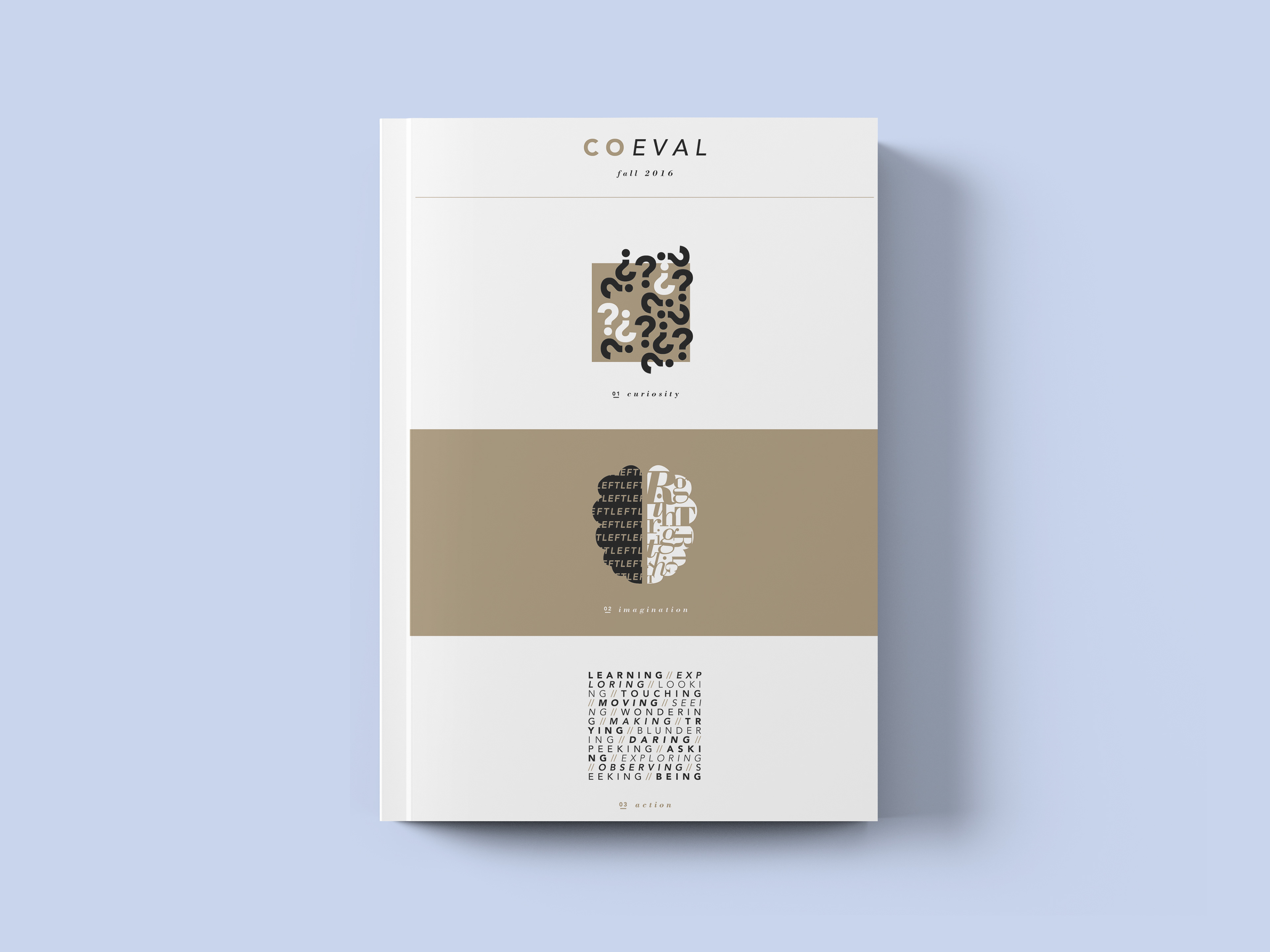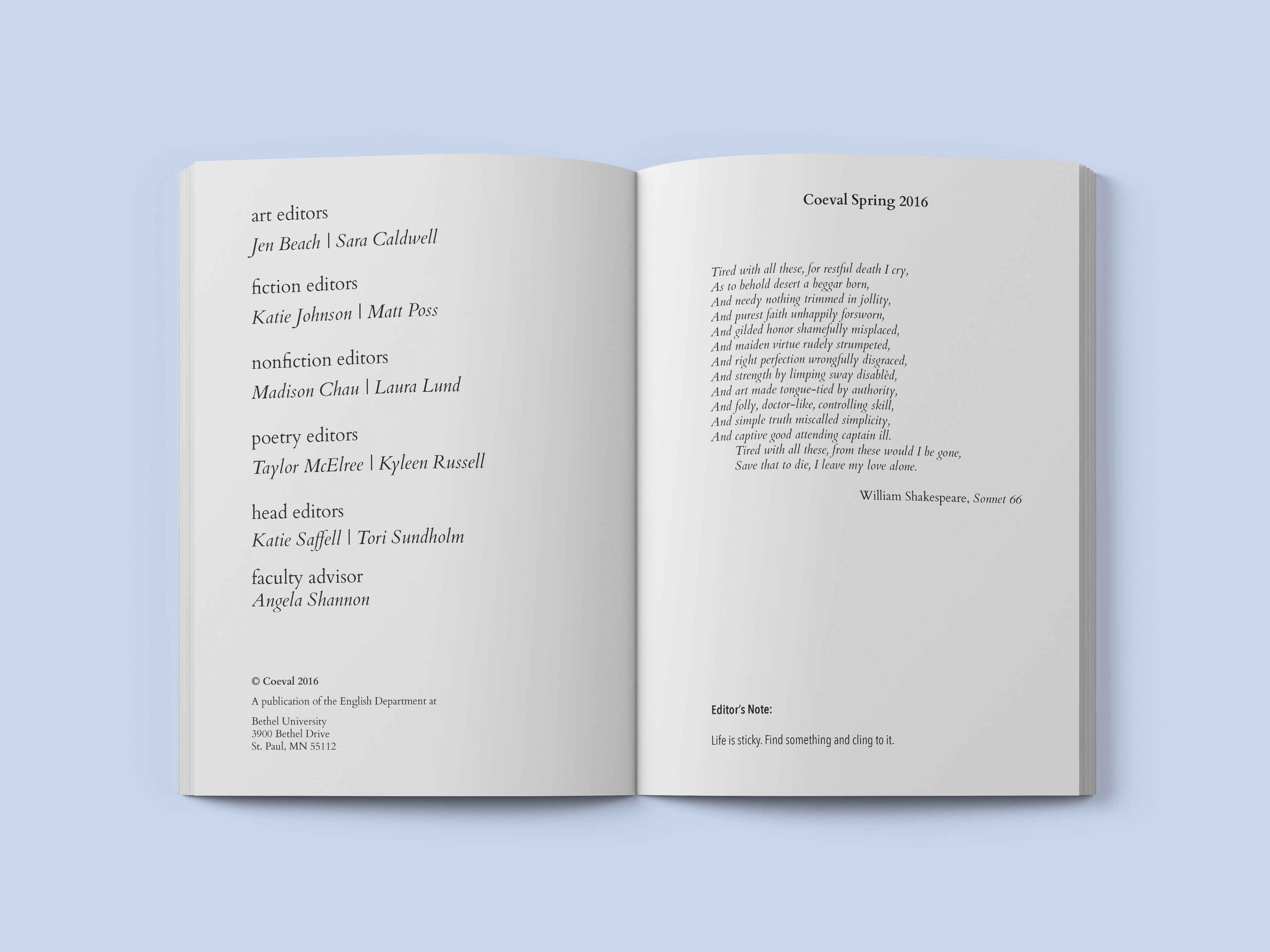 Two editors are hired per category, and two editors serve as co-head editors. The publication is produced biennially, once in the fall semester and one in the spring. Each production sees a new team of editors.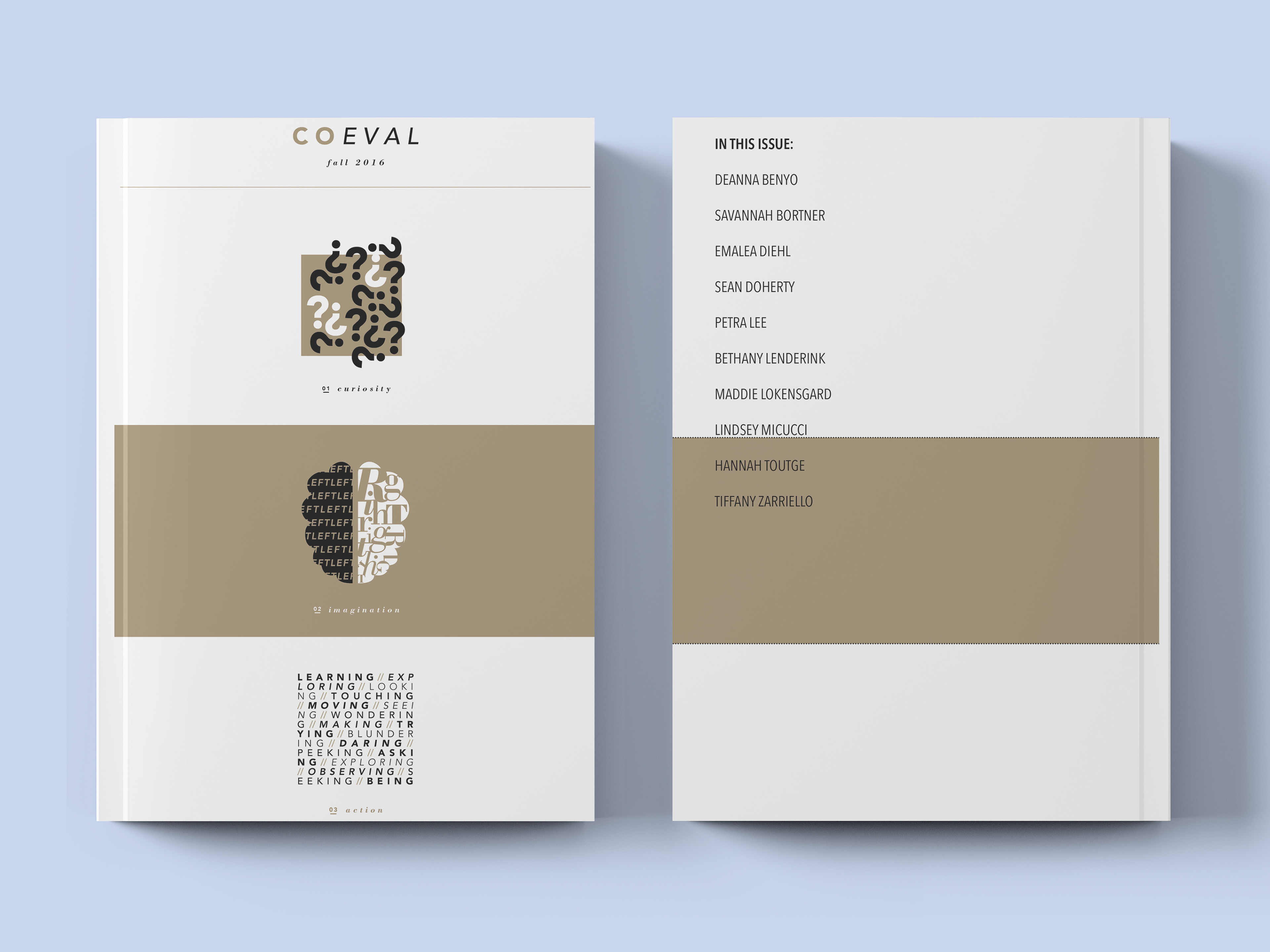 Cover artwork by Petra Lee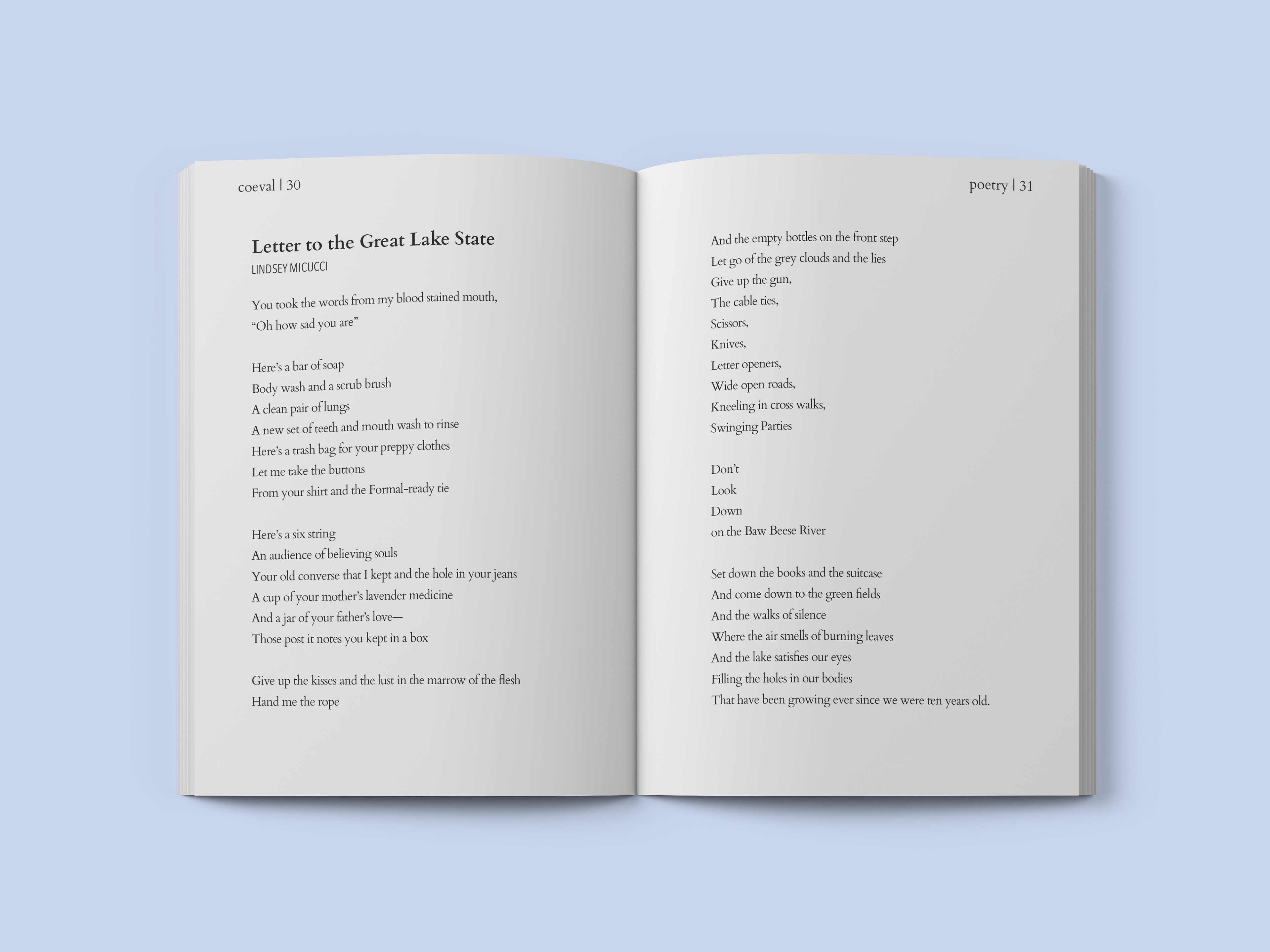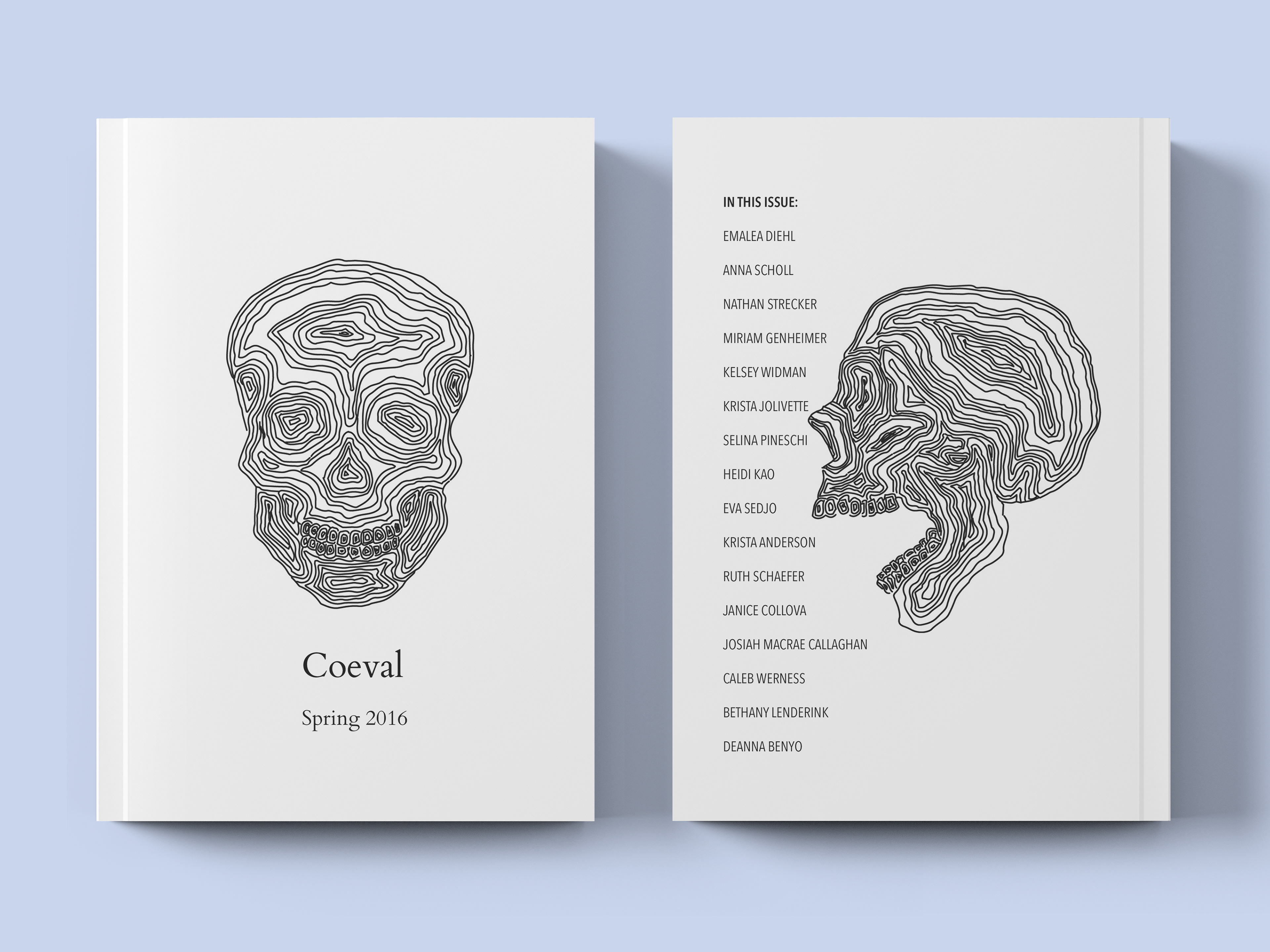 Cover artwork by Kyleen Russell
The joy of this project is the combination of literary editing and proofreading combined with the opportunity to design the layout.