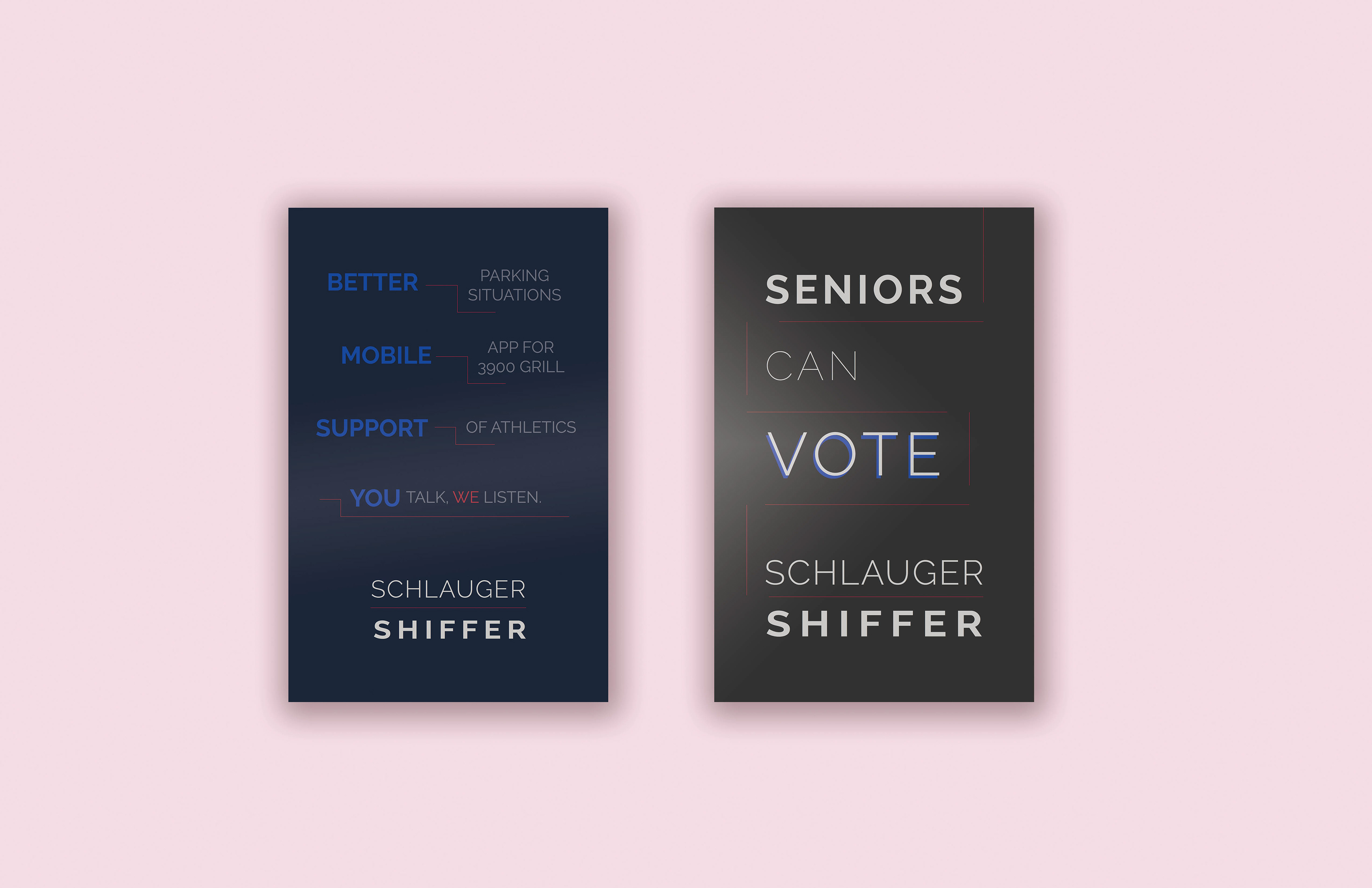 The candidates needed their campaign goals advertised so that students who did not know them still understood their platform. They also needed to let seniors know that they still had a say, even though they were leaving, since these were likely to be their core supporters.
The candidates needed their faces to be recognized alongside the campaign. This meant the branding for the campaign, small as it was, needed to be quite consistent.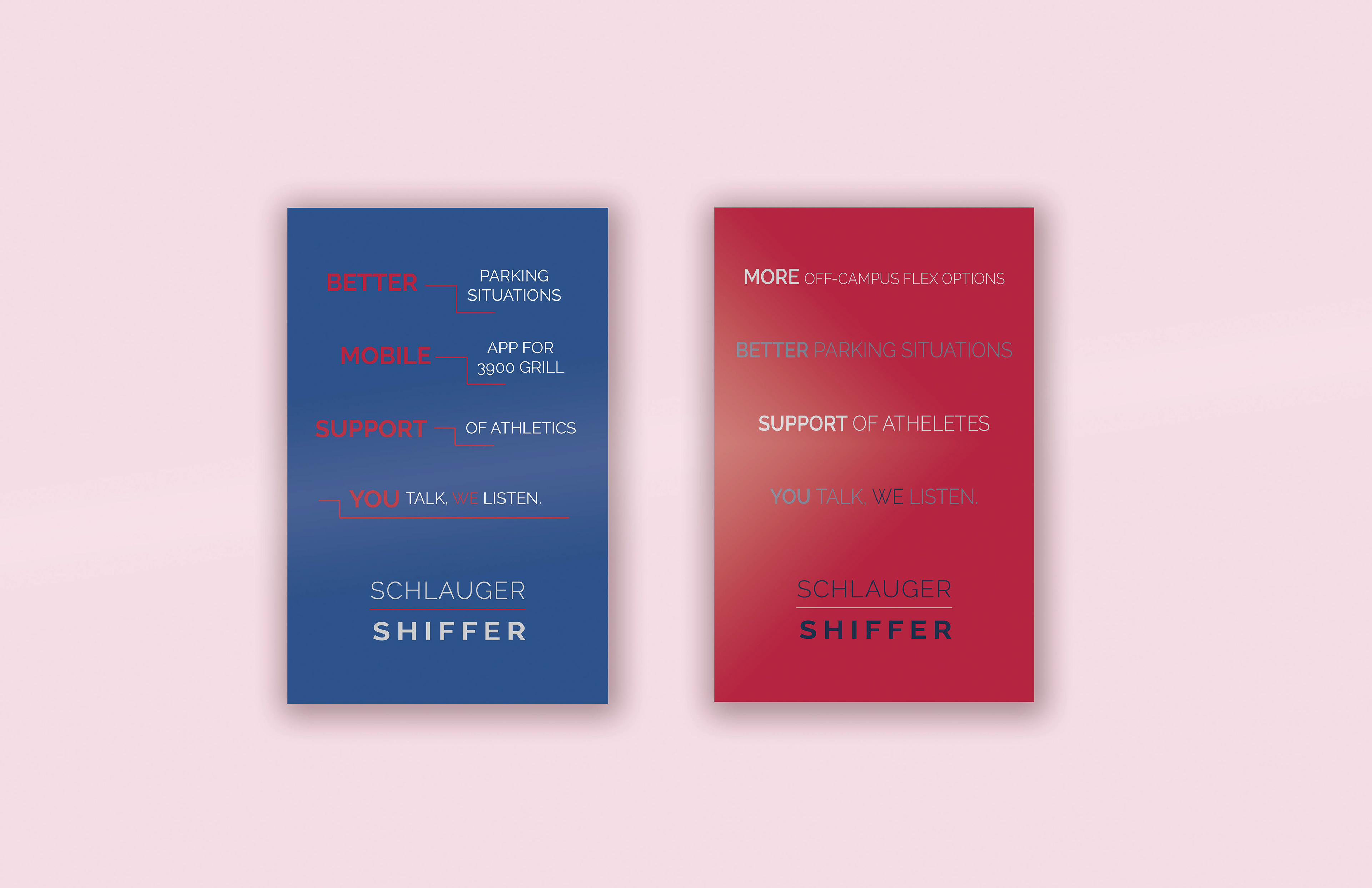 In addition to these directives, the candidates needed a visual identity that identified them with approachability and capability, both of which were conveyed with subtle, sleek graphics and a dark but calm color scheme, all of which tied into their photo, making the posters recognizable as one campaign. Earlier iterations of the project featured brighter colors which did not tie into the photograph or channel the professionalism desired.